I promised new work and plan to deliver!
"
Keen
" is an 8"x10" of an American Quarter Horse finished recently.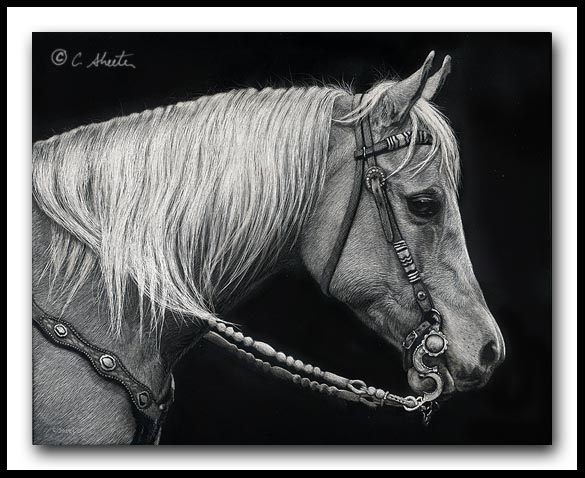 "Keen" - 8"x10" Scratchboard
I am also working on a 24"x24" board, yet to be titled, of the 5 1/2 month old Amur Leopard cub that I was born at the Denver Zoo in April. His name is Makar and he was the first cub for his mother, Dazma, who is 11 years old. (Dazma was featured in my work titled "
Gone In A Blink
", and Makar's Father, Hari-Kari, in my piece "
Spotted
") Amur Leopards are the most endangered cat in the world with a wild population of less than 40 and a captive population of around 200. As you can imagine, every birth is celebrated with this species!